ISA Will Attend "Logger's Holiday" In Escanaba, MI.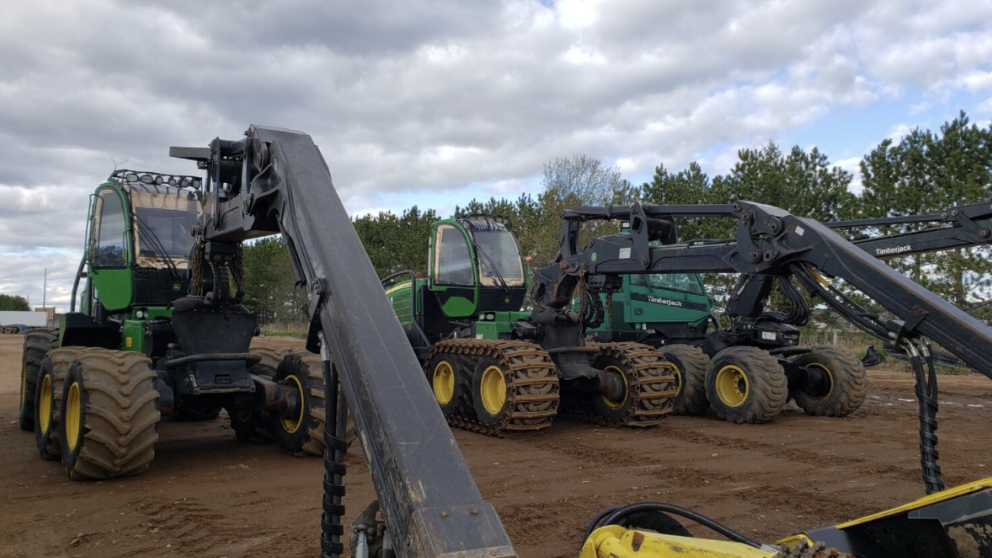 ISA is excited to take part in this year's Great Lakes Logging & Heavy Equipment Expo. September 9th-11th, 2021 will mark the 75th anniversary of the "Logger's Holiday" in Escanaba, MI at the U.P. State Fairgrounds. According to the Great Lakes Timber Professionals Website, "Over 200 indoor and outdoor exhibitors attend each year to showcase the best of the best when it comes to Log Splitters, Portable Sawmills, Compact Tractors & Logging Equipment, Chainsaw Carving, Wood/Pellet Stove Dealers and much, much more." As the leading auction company in the Midwest dealing in forestry equipment, ISA will be attending to showcase the superior service that they offer to the logging industry.
The event will kick-off on Thursday September 9th at noon EDT. It runs until 5PM on Thursday, Friday 8AM-5PM, and Saturday 8AM-1PM. This event is open to the public and admission is only $10 for adults and free for all kids under 18. Some of the great outdoor exhibitors that will be there are Ponsse, McCoy Forestry & Construction, Fabick Cat, Roland Machinery, Scandinavian Forestry Equipment, CrossTrac Equipment, Woodland Equipment, and many others. It is expected that the latest and greatest of up and coming logging equipment of 2021 will be on display, along with live demonstrations. There will also be competitive events for professionals to show off their skills as an operator.
ISA will be setup indoors, near the Ponsse indoor exhibit, to demonstrate how they can help loggers & equipment dealers with their equipment management strategies. As with all equipment --especially forestry-- in order to get the most out of selling, machines need to be properly listed. Ed Livingston, one of the owners and a previous owner of a logging company, brings this particular knowledge to ISA. The company has intimate knowledge of the forestry industry, as well as impressive adeptness with specific forestry equipment and how to operate it. This gives ISA the distinction as the only auction company in the Midwest that does full operational videos, great detailed descriptions, and the correct photos for logging equipment. This is important when buyers, who are willing to pay the most, are well over a thousand miles away in markets where logging is doing very well. Many pieces of forestry equipment sold at ISA go to the Northeastern & Northwestern United States and Canada, and buyers need to be confident in the listing before they pay top-dollar. The listings provided by ISA do just that. You will have the opportunity to reach these buyers by contracting with ISA at the expo to sell your items in the 2021 Fall Equipment Auction. Contracting at the expo will also get you access to special show rates for the Fall event.
If you will be attending the Great Lakes Logging & Heavy Equipment Expo, stop by ISA's booth and say hello. The event is sure to be a great time for anyone who attends. If you would like to know more or have questions about the expo, you can check out the Great Lakes Timber Professional Association website at www.GLTPA.org, contact GLTPA at info@gltpa.org, or (715) 282-5828. Hope to see you there!
---