Classic Pete 359 Steals The Spotlight At Summer Auction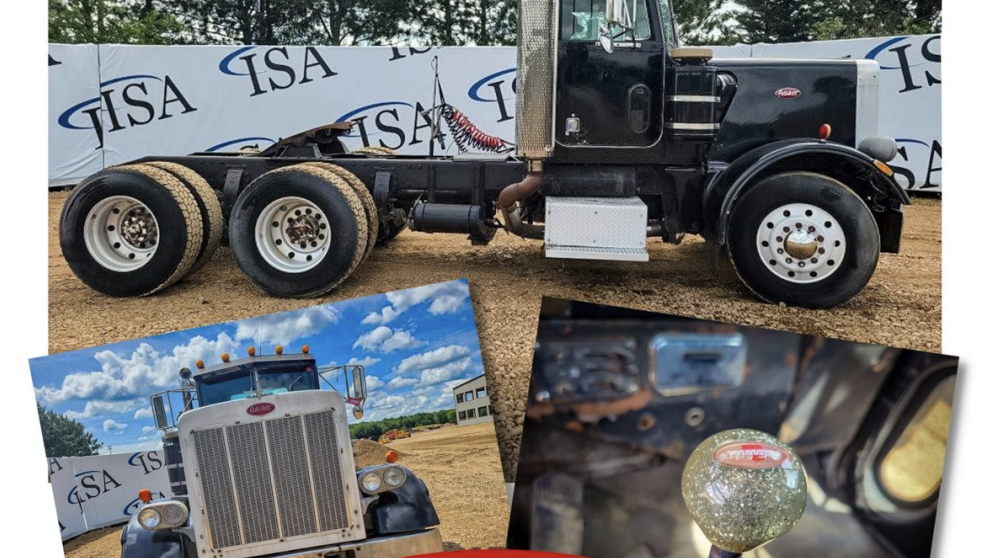 This year's shortages of heavy equipment, trucks, trailers and other items did not affect the showing of items for the 2021 Summer Heavy Equipment Auction. These shortages have created high demand and bidders are already lining up for the opportunity to get the piece of equipment they need to finish out their busy summer. Along with needed items are several classics that are sparking nostalgia among many buyers.
One of the great classics being sold is Lot #2083, a 1984 Peterbilt 359. It gained the attention of Ryan Roossinck at Tractor Zoom, who featured the truck in his recent article "Ain't no feelin' like Petermobilin'!". It's going to be an item to watch, with all the extra attention it is getting. Another classic to watch will be Lot #2162, a 1964 Chevy Custom Fleetside Pickup. The day will start with boats, jet skis and other recreational items but these are far from the main focus of the sale.
The day will lead into more serious late model items like two 2021 Felling and 2021 Rampant Lowboy trailers, a 2021 Unused mini excavator, 2017 Palifinger forklift, 2016 Kubota tractor, 2015 Western Star quad-dump and many other late models. The whole auction catalog is in sale-order and bidding has begun, you can find everything for the event on our HiBid portal page.
---