About Integrity Sales & Auction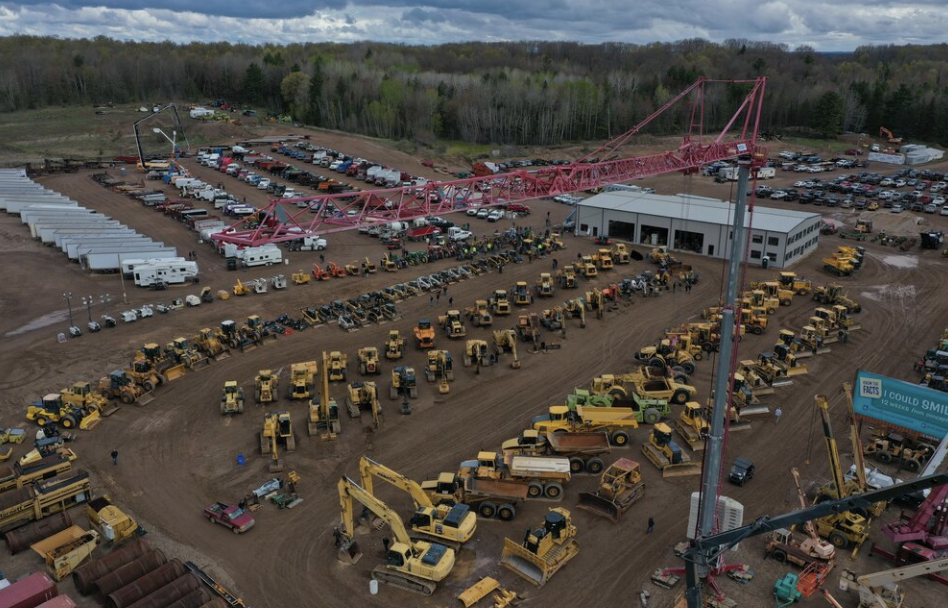 Since our founding, we have grown to the largest heavy equipment focused auction company in Wisconsin. We did this by working hard for both the buyer and the seller to insure that we present all items thoroughly and transparently. We want to make sure that every customer buyer or seller has a great experience. We believe that this starts with an auction company that puts Integrity first. We will treat everyone with fairness and honesty.
We strive as a company for constant improvement, fast and friendly customer service and staying at the forefront of our evolving industry. While many companies in the auction industry are transitioning to online-only auctions to reduce their costs, we are continually expanding to give customers the option to buy and sell however they choose. Our goal is to create an "all-in-one" auction experience of both live and online segments of the sale that everyone can utilize.
ISA sells live onsite & online at auction. Most sales consist of two separate events, one with bidding live onsite & online, and the other online only. The live onsite auction with online bidding is the main focus of our sales. It is usually the first or first two days of our auction events and consists of heavy equipment including construction, trucking, farm, forestry, and other heavy equipment. The online-only portion of our events occur the week after the live event and is reserved for smaller items like light trucks & autos, implements & attachments, and other industry related items.
From our Central Wisconsin location, conveniently located along Hwy 51, we are able to service sellers from anywhere in the Midwest. Most of our sellers come from Wisconsin, Michigan, Illinois, Minnesota, Iowa and Indiana, but we are able to accommodate sellers nationally. With our highly advanced advertising strategy and utilization of several bidding platforms we service buyers worldwide. We have bi-lingual employees on staff to accommodate language barriers, making it easy for international bidders to arrange payment and pick-up of their items. No matter your location, contact us for any of your auction needs.