High Equipment Demand Continues Into Summer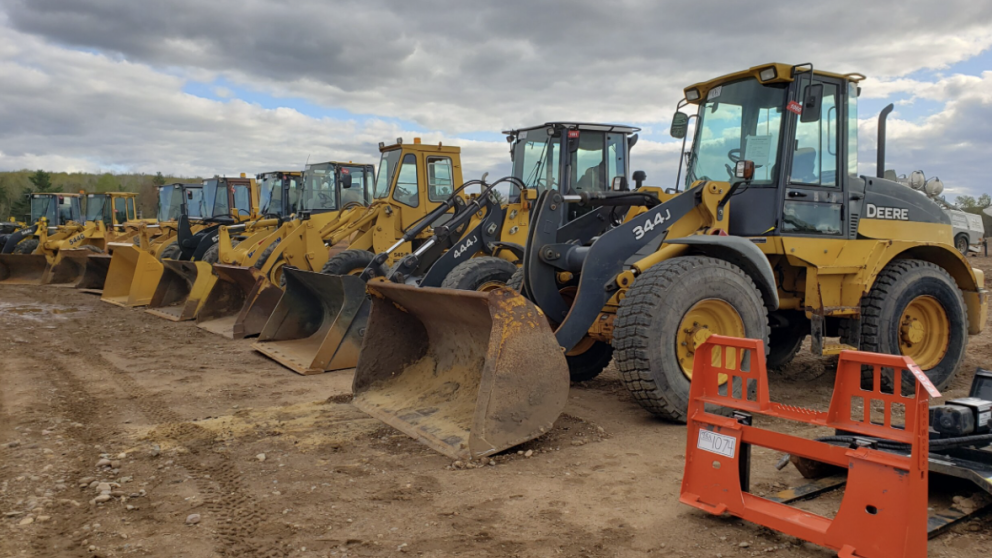 ISA's next auction is set to be a 3-day event, with live-onsite & online bidding for heavy equipment, trucks, trailers & more on Friday July 23rd, 2021. The online-only portion of the sale featuring skid steer attachments, tools and other great items will be July 27th & 28th. The trends within the current market are still holding high and you don't want to wait to sell. Many items are now in high demand and the sooner you bring your items, the sooner we can begin to advertise them to the people and businesses that need equipment, regardless of the cost.
According to Sandhill Global, publishers of Machinery Trader, "…heavy-duty sleeper and day cab trucks, excavators, crawler dozers, wheel loaders, skid steers, combines, and 100-plus-horsepower tractors continue to command higher selling prices compared to last year amid a lack of inventory." They go on further in the report to say that "…EVI for the construction market logged an 18.3% YOY auction value increase in May…" Many auctioneers and appraisers use the Sandhill EVI (Equipment Value Index) as a means of projecting market futures. But, according to Sean Williams at the Motley Fool, "Ready or not, a stock market crash is coming." According to these trends, it seems that now is the best time to sell. If you have equipment sitting idle it may be advantageous to liquidate now while prices are high, rather than wait.
Regardless of which way the market turns, you can be sure that you will find buyers that are willing to pay top-dollar at ISA's heavy equipment auctions. ISA staff takes many measures to create top-quality listings to properly present and demonstrate the items you are selling. Equipment listings showcase items with 50-75 photos per machine, if not more. Descriptions on items cover all important areas including engine, transmission, measurements, and all other information needed to cover details that buyers want. Machines and vehicles are highlighted in a 4-5 minute long demonstration video, showing all areas of the item and demonstrating them operating. For most machinery, this includes scooping from a mound of material to show the equipment fully functioning. All of these measures combined give great confidence to bidders all over the globe when bidding online.
Equipment to consign to this event includes, but isn't limited to: excavators, dozers, wheel loaders, skid steers, asphalt equipment, rollers, loader backhoes, forestry processor/harvesters, forestry skidders, forwarders, feller bunchers, cranes, tractors, forklifts, trenchers, chippers, articulated haul trucks & other equipment. Heavy trucks include: heavy haul & other truck tractors, flat beds, tankers, dumps, cement mixers, log-loaders, straight vans, stake bodies, bucket trucks, digger derricks, step vans, reefers, service bodies, & other trucks. Trailers include: lowboys, logging & log loaders, tankers, belly & side dumps, transfer boxes, dry vans, reefer vans, goosenecks, livestock trailers, auto haulers & other heavy haul trailers! Other items include: half-ton to one-ton trucks, light trailers, autos, recreational items, and tools & equipment related to the construction, forestry, farming & other related Trades.
With volatility in the current market situations, waiting to liquidate your equipment could be a costly error. If you have items to consign, Go To http://integritysales.com/contract/ to conveniently consign online! You Can Also Give Us A Call At (715) 443-5000 Or Email info@integritysales.com.
Sources:
Sandhills Publishing Co., June 09, 2021
From PR Newswire
https://www.prnewswire.com/news-releases/heavy-duty-truck-and-construction-equipment-asking-values-still-trending-upward-301309526.html
Sean Williams, The Motley Fool, June 5,2021
From Nasdaq
https://www.nasdaq.com/articles/a-stock-market-crash-is-coming%3A-where-to-invest-%2410000-when-it-happens-2021-06-05
---